Sale!
Description
Self-threading Needles are revolutionary for saving time and effort knotting a tiny thread, insert the string effortlessly in seconds like never before.
Suitable For Leather, Denim, Canvas, Silk, Cloth & More
Instantly Threads String
Strong, Reusable Steel
Small, Yet Exquisite
Fine, Precise Design
Perfect For Embroidery, Sewing, Quilting, Darning, etc.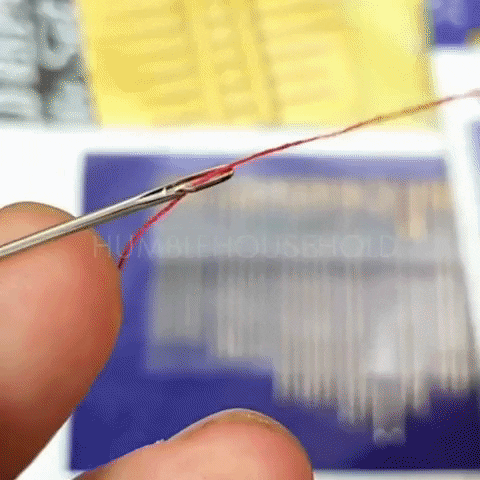 Shakey hands? No problem. Struggle with knots? No problem. Our Self-threading Needles will save you the frustration. The perfect gift for any avid sewers & elderly, this will make your next Christmas Scarf creation effortless.
Contenu de l'emballage
FREE Black Carrying Case
12 Self-Threading Needles
FREE Stained Wood Storage Tube
Caractéristiques techniques
Color: Silver/Gold
Packing Size: 12 x 6 cm/4.72 x 2.36″
Material: High Carbon Steel + Needle Tail Gold Imitation Electroplating